Strandhaus Boutique Resort & Spa
starting at
118
€
Actual rate may vary based on seasonality and availability.
Book
Strandhaus Boutique Resort & Spa
Ernst-von-Houwald-Damm 16
Spreewald
Lübben 15907, Germany
Website
"Relax sustainably. Enjoy consciously." Strandhaus Boutique Resort & Spa
Description
The charming hotel Strandhaus is situated in the biosphere reserve Spreewald directly at the green shore of the Spree River. The green wellness oasis amazes with generous rooms, an elegant spa area, and most of all a fantastic view on the surrounding river branches.
From the terrace, you have a great view over the nicely arranged garden area and the Spree - deep green and burbling water as far as the eye can see. Explore the enchanting Spreewald landscape individually by boat or actively by bike; renting stations are conveniently accessible.
Highlights
Beautiful location on an island surrounded by the river Spree
Fantastic views from balconies, as well as lobby and restaurant areas
Spa area with panorama sauna
Lovingly arranged garden area
Possibilities for unique activities, such as canoe trips starting in front of the house or boat trips with mulled wine
Authentic regional cuisine
Green Pearls
®
Score for Strandhaus Boutique Resort & Spa
being local - authentic experiences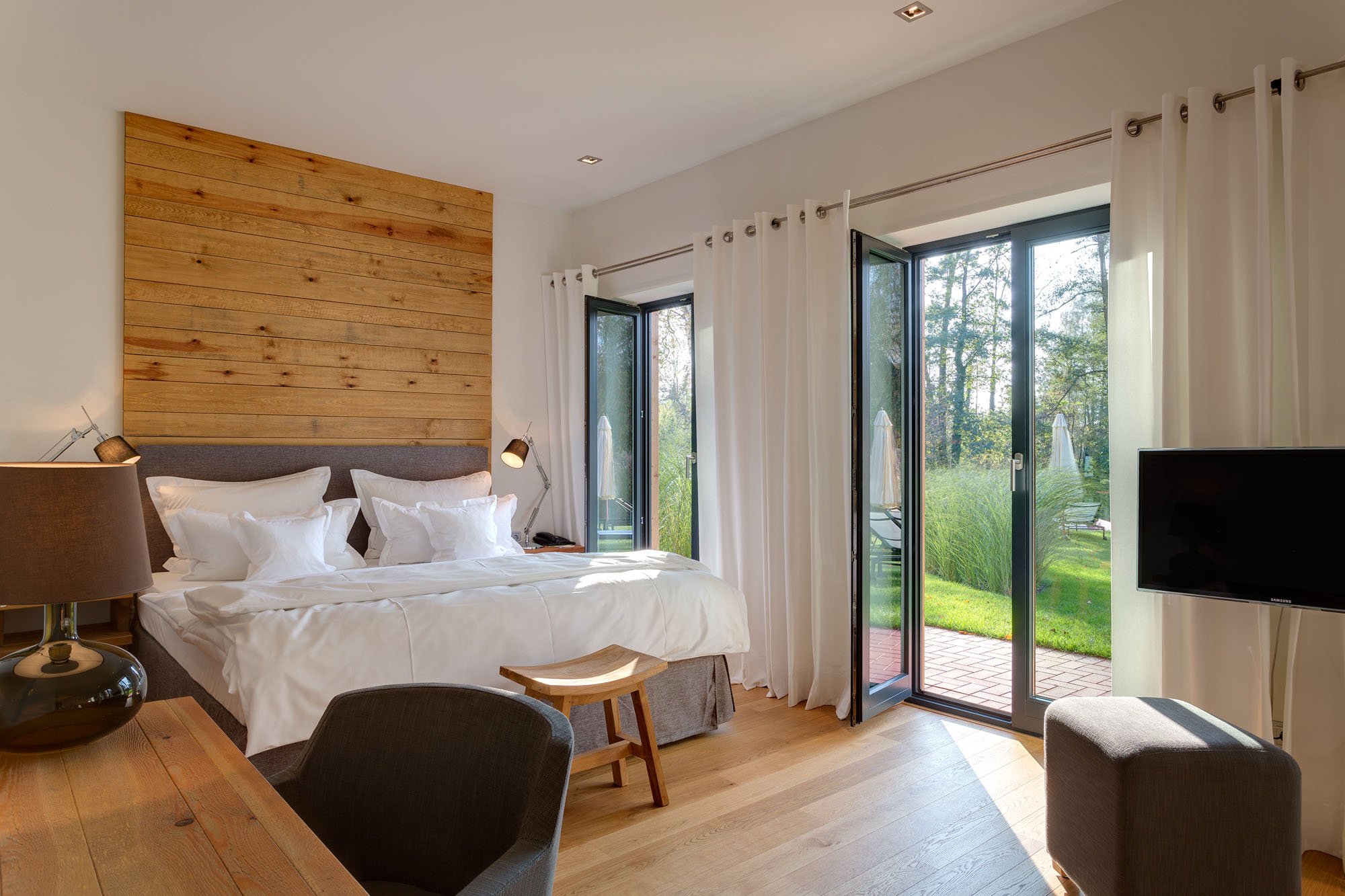 Rooms & Amenities
20 rooms and suites invite you to relax.
natural and modern furnishings
all rooms with terrace or balcony
luxurious spa suites with balcony and private sauna
1 wheelchair accessible room
Generous spa area panorama sauna with view to the river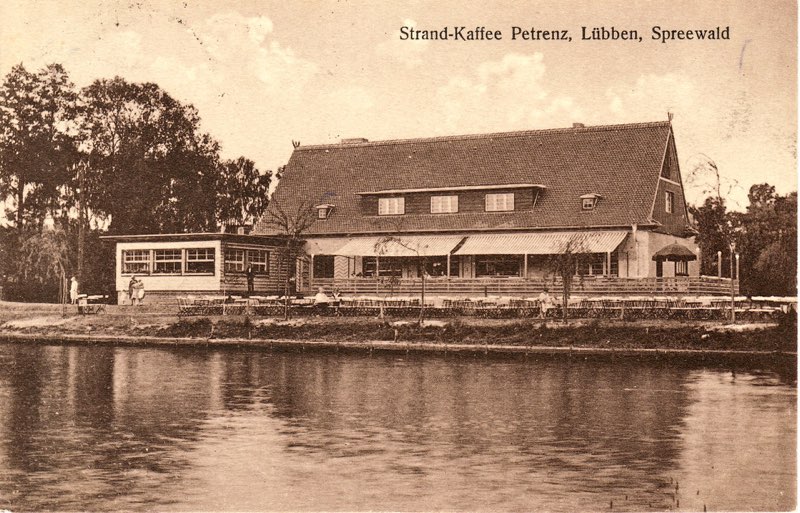 History & Philosophy
The premises of hotel Strandhaus Spreewald look back on more than 85 years of tradition. Already in 1928, confectioner Willy Petrenz sold coffee and cakes at the premises of the Strand Cafe, which was opened 1930.
Since then, the venue has shaped the societal life of the city Lübben. Still today, it is a popular place for events of all kinds, such as weddings or dances.
Green Initiatives
Architecture
Energy & Water Management
Waste Management
Regionality & Social Responsibility
Architecture
Regional wooden construction
Use of natural materials, mostly wood from certified forestry
Recycling of old building materials
Consideration of existing tree population, venue is partly even built around trees
Energy & Water Management
Use of energy-saving bulbs or LEDs
Gas-powered cogeneration units generate half of yearly electricity demand (conversion from natural gas to biogas planned in 2016)
Green energy for remaining power supply
Water softener and decalcifier limits water flow, thereby water is saved and use of detergents diminished
Waste Management
Consequent separation of waste, either at point of origin or subsequently
Waste avoidance: conscious renunciation of print products like brochures, flyer, notes etc.
Regular staff trainings about waste separation
Regionality & Social Responsibility
Use of regional and seasonal products, vegetables mainly obtained from local farmers, the chef grows vegetables and herbs in his own garden
Local building materials
Local firms hired for the building of the hotel
100% local staff
Support of youth welfare service and local kindergarten, as well as local rifle club to preserve cultural tradition
Commitment for local, tourist, cultural and social projects
Wages at least in accordance with agreements, permanent contracts and guaranteed rehiring, flexible working hours for employees with children