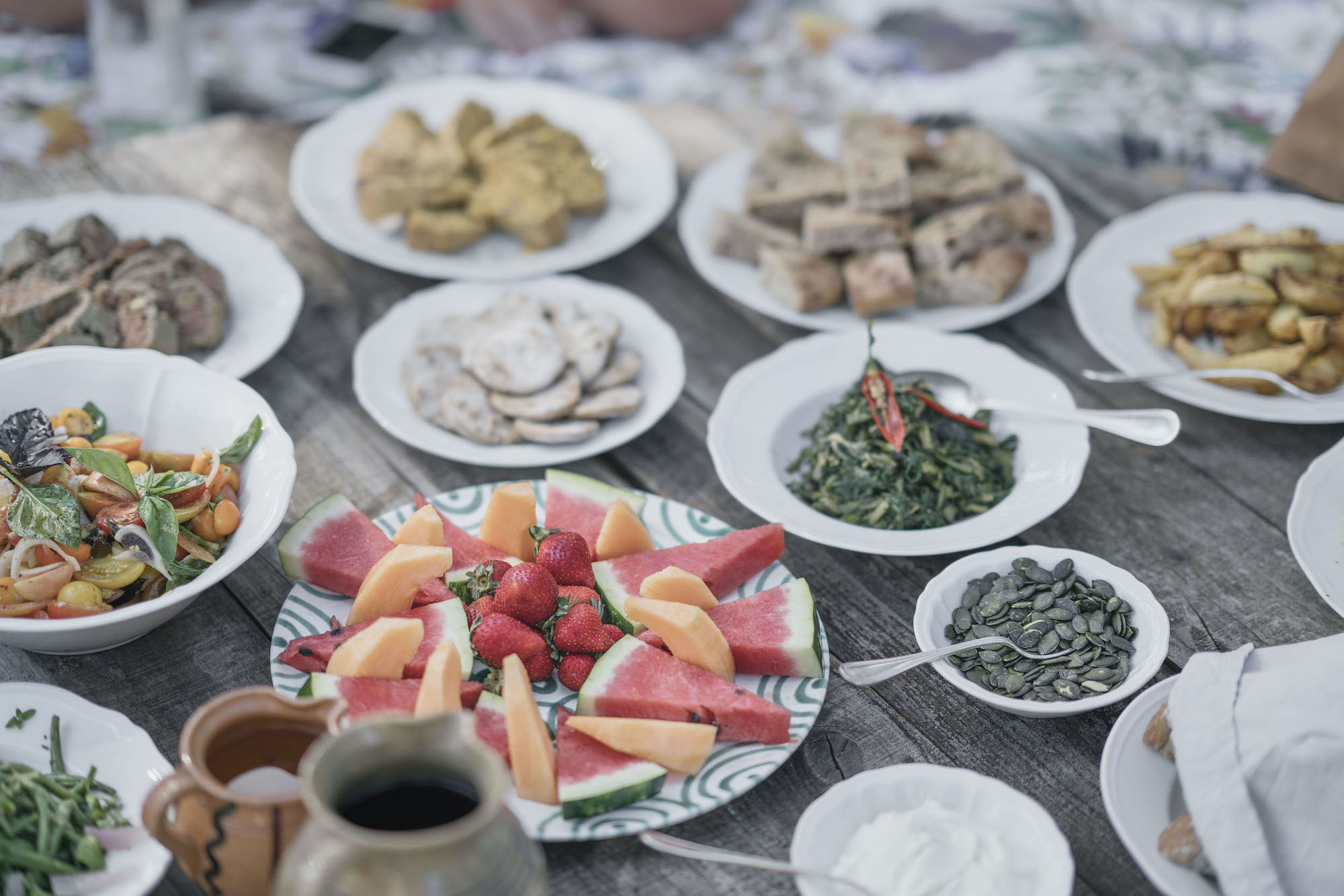 Holistic vegan hotels worldwide
from the architecture to the kitchen, vega
Search by hotel, region, country or activity
What is a vegan hotel?
The consequent renunciation of animal products is what makes a hotel vegan – a holistic sustainable approach including all areas, ranging from architecture, construction and interior design to cuisine.
Vegan, regional, organic and fair trade cuisine
Veganism is mainly associated with nutrition and dietary habits. Our vegan partner hotels either use ingredients produced on their own organic and vegan farms without the use of animal manure or they buy products from regional or local organic and vegan farmers. Their creative cuisine includes all the ingredients local nature has to offer – this way, these hotels avoid long transport routes as well.
Architecture and interior design
But even though nutrition plays an important role, a lot more has to be done to call a hotel "vegan". The buildings of our vegan Green Pearls® partner hotels is constructed using natural materials like hemp, limestone or terracotta. The same applies to furnishing: wood and linen, natural colors and materials – always vegan, fair trade and organic. You won't find any animal products such as leather, silk or down.
Surrounded by nature
The comprehensive approach includes all hotel areas: the matrasses are bio-degradable, the bed linens made of fair trade cotton, vegan and ecofriendly detergents are used to do the laundry and due to fresh air and the sun it dries quickly. Of course, the cosmetic products in the bathroom do not contain animal ingredients. Respect for nature is what drives our vegan partner hotels and allows you to relax with the best conscience.
Vegan hotels in Italy
Choosing a Green Pearls® hotel means supporting local communities as well as responsible tourism. Join the projects of the Green Pearls® partner hotels and take a sustainable experience back home. You'll find the first vegan Green Pearls® hotels – the i pini and the LA VIMEA – in Italy.